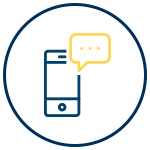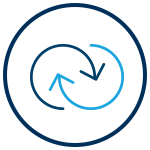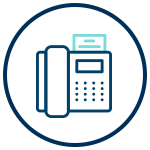 One of the most effective ways for small businesses to increase profit is to reduce expense everywhere they can – like their phone bill, for example.  Just setting up a traditional phone system is expensive.  By the time you've paid equipment, licensing, installation, and activation fees, you're then saddled with an astronomical fixed monthly bill for a specified contract term.  If that sounds like a headache, then a small business VoIP phone solution from ClarityTel could be the answer to your prayers.
How Do Small Business VoIP Solutions Compare to Traditional Phone Systems?
1.  VoIP greatly reduces maintenance and upgrade costs.
Traditional phone systems can actually hold back your business from reaching its full potential, while VoIP solutions offer a boost.  After hardwiring a PBX system and getting those upfront costs out of the way with a landline, you could still see additional charges that are through the roof for routine maintenance and network upgrades.  In ten years, will your system even be able to support new technologies, or will you be forced to replace it?
2.  VoIP offers both flexibility and scalability where traditional rigid phone systems come up short.
As your small business grows, can your phone system grow easily and cost-effectively too?  What if you move into a bigger office, or open another branch?  Scalability is one of the greatest benefits of small business VoIP phone solutions, allowing you the ability to grow or trim down as needed at a fraction of the cost of a traditional landline.
3.  VoIP doesn't necessitate strict contracts or package plans.
ClarityTel's VoIP service doesn't bind businesses to a contract, but instead backs up its products with tremendous service and 24/7 support that's always available to answer questions.  You'll have access to unlimited calling within the U.S. and Canada as well as 35 advanced calling features.
ClarityTel's small business VoIP solutions are reliable, affordable, and flexible – three qualities that every small business needs, whether they're just getting started or are entrenched in decades of success.
Find the Best VoIP Solutions for Small Business.
Call Us Today!