Voice over IP, or VoIP, technology has exploded in recent years with its opportunities for substantial cost savings and ease of use.  We've rounded up 5 of the best VoIP services for business phone solutions below.
Voice Broadcasting
Want to inexpensively deliver one direct message to your contacts?  Use voice broadcasting to conduct surveys, contact clients regarding upcoming appointments, deliver recent news to current customers, send notifications, and more.  Download our Voice Broadcasting Guide for all the tips and tricks you need!
Call Recording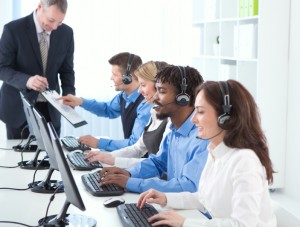 With ClarityTel's call recording service, you can easily access recordings from your online administrative dashboard as well as save, delete, or forward files with the touch of a button.  Calls can be stored for 90+ days to ensure you have ample time to examine call logs for industry compliance, customer service quality, and red flags for potential disputes.
Call Queue Management
Utilizing call queue management gives your business the ability to handle peak call times without hiring additional staff or adding additional lines.  With ClarityTel, you can customize variables such as maximum number of callers in the queue, maximum wait time, queue member retries, and more.
Advanced Auto Attendant
Pre-recorded greetings and options menus ensure that your business can improve its efficiency and service without hiring a receptionist.  To ensure that you don't miss any important calls, an auto attendant can transfer callers to a business line, mobile phone, or any other number on the Clarity network.
Live Answering Service
Elevate your image without hiring a dedicated receptionist through a live answering service.  Avoid missed calls, ensure HIPAA compliance, and rest easy knowing that well-trained answering professionals are available to answer your calls after-hours.