The call queue is a necessary evil, ensuring that your potential and existing customers reach your business' representatives in an orderly fashion.  Unless you have an unlimited amount of associates to service these calls (unlikely), you'll need a proper call queue management system to properly organize incoming calls during peak or understaffed times.
Hiring and training additional employees to staff the phones at peak call times is prohibitively expensive, and frankly, it's just not a realistic option for many businesses – especially those who operate on a seasonal basis.  Adding additional phone lines is just as unreasonable, given that you'll be paying for those year-round and you'll also need employees to man those phone lines.
Call Queue Management with ClarityTel
With traditional call queue services, you're typically required to invest in an extremely expensive software or phone system – or both.  Fortunately, ClarityTel's call queue management system is extremely affordable and scalable, allowing your business the flexibility it needs without contracts or long-term commitments.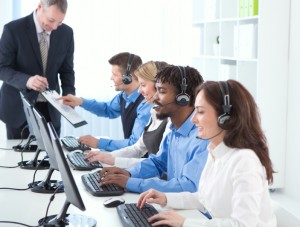 Choose from the following for callers to hear:
Current wait time

Number of callers ahead

Hold music

Customized announcements
Want to reduce average hold time and boost customer satisfaction? With ClarityTel's call queue management system, you'll no longer have to worry about losing callers due to a busy signal or voicemail, and you'll have the flexibility to manage callers with the maximum amount of transparency.